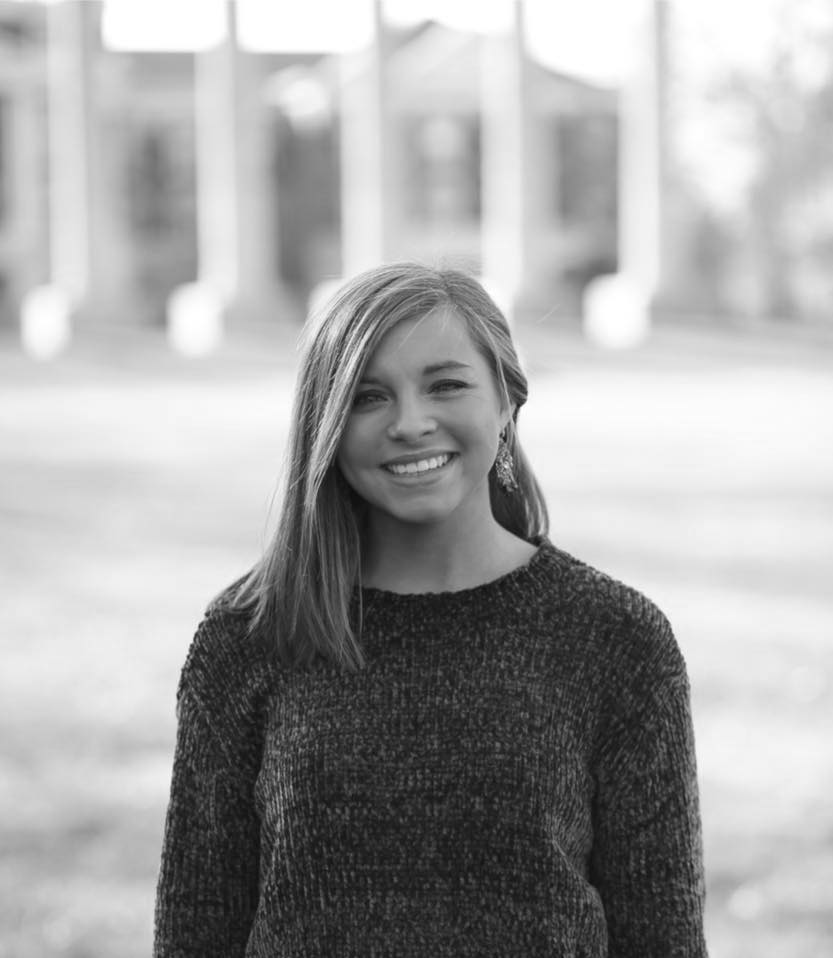 Maddie is a student at the University of Missouri, studying in Strategic Communications in the School of Journalism. She has a passion for people, a love for writing, a hunger for knowledge, and she sure does like to laugh. Aside from the people, her favorite part of Jefferson City would absolutely HAVE to be Central Dairy ice cream (she's a Moose Tracks kinda gal). Being born and raised in Jefferson City, she is proud of her roots and the community she came from. Her internship helping to plan Thursday Night Live has allowed her to meet and learn from incredible leaders in our community and she's here to share a behind the scenes look at what goes into planning the well-liked community event.
A treat after a hard week's work and the foundation to prepare for a wondrous weekend to come, Thursday Night Live is a weekly event in the month of June that people look forward to the moment they walk into work on Monday morning.
Thursday Night Live seems to pop up out of nowhere. One second, our undeniably adorable downtown is deceptively quiet and, in the next, downtown has turned into a hot spot for music, fun, friends, and family. It is as if the streets were like the energetic, people-filled streets of New Orleans… with a little less jazz and a little more on the good ole' country and rock side with a bit of pop for the younger crowd. Downtown becomes filled with people of all ages from every corner of Jefferson City, coming together as one community.
In the fall of 2009, Daily Plan-It (Jill Snodgrass) and Wise Group (John Hickey) approached the ThNL crew and volunteered. Daily Plan-It would donate the event management and Wise Group would provide the stage, sound, and lighting for a minimal fee. Jill brought on Cumulus Radio Group and the News Tribune as media sponsors, N.A. Scheppers as a beverage sponsor, and Naught-Naught as a title sponsor. The Thursday Night Live structure changed to the current three bands per Thursday and the event hit the ground running. A committee was created for the decision-making process with representatives from Parks and Rec, Downtown Jefferson City, participating bars, the CCVB, the City of Jefferson (Legal and JCPD), and the Chamber of Commerce. Since then, the sponsor list has grown and the city support has increased significantly.
Now, a well-established weekly event in the month of June, Thursday Night Live has added events such as Wingstop, a night where all participating bars cook up their best wings and attendees can taste and vote for their favorite, a beach-themed evening with 80 tons of Missouri River sand, and much more.
The Planning
To get to the bottom of the mystery… the answer is NO, Thursday Night Live does not pop up out of nowhere. It is an event that takes an army of people to plan and carry out.
I am lucky enough to be a a part of the group of interns this summer. Jill Snodgrass and Sean Krikorian, the Thursday Night Live coordinators, with Daily Plan-It, have taken Katie Renkemeyer, Emily Hoerchler, and I under their wings to show us the ropes of what it takes to be an event planner.
Our team is responsible for, not only the prep work, but also carrying out the event itself. Our jobs as interns include prep work, gathering, and organizing all materials that need to be taken to the event, as well as, distributed at Thursday Night Live. Wristbands, cups, and informational sheets with rules and restrictions, regarding the event, are delivered to bars, and numerous banners are hung to promote the event sponsors. Each entrance is supplied with wristbands, cups, and rules and restrictions regarding Thursday Night Live.
At the end of the night, the interns gather up all the money, materials, and information to see the outcome and success of that week's Thursday Night Live. Carders, security, and volunteers take down banners, put away gates, and bring supplies back to the Thursday Night Live headquarters. Late that night, back at the office, money is counted and double-checked, materials are gathered for the next week's event, and banners and signs are placed back in the storage closet to be kept until next Thursday.
At the end of the day, the event is a team effort from the Thursday Night Live team, volunteers, downtown businesses, and the entire community. Intern Emily Hoerchler said, "I think one of the coolest jobs we get to do is run around at Thursday Night Live just checking on bars, entrance stations, and the overall flow of Thursday Night Live. We are constantly meeting incredible people."
As a fellow intern, I couldn't agree more with that statement. Whether it be humble volunteers, driven business owners, influential leaders, or Thursday Night Live attendees, each makes an impact on the small but mighty community atmosphere we have here in Jefferson City, Missouri.
While I feel like a small piece of a large puzzle that forms Thursday Night Live, I have learned a lot about the event-planning process as a whole. First off, nothing ever goes as planned and there is very little I, or anyone else, can do about it. Things goes amuck, mistakes happen, building walls fall down, and storms pop up out of nowhere. But, the biggest lesson I have learned over the course of my internship thus far is to roll with the punches and make the best of what is given. Jill Snodgrass said, "Things don't always go as smoothly as we want them to. That's a part of being an event planner. It's how you handle the adversity to execute the event that separates the good event planners from the great ones."
We plan and prepare as much as we are able and put on the best event we can with the conditions on that given night. Especially this year, there have been some bumps in the road, but Jill and Sean have handled it with determination and grace, while also making sure we learn from every challenge we have faced as the 2018 Thursday Night Live team.
The Purpose
The most vital part of a Thursday Night Live is the people. Events can be executed and planned to a T, but it's the people that make an event worthwhile. The purpose of all the planning is to create an event that will bring our community closer as a whole.
Each week brings a new theme with various types of events and entertainment to accommodate all members of the community. "The best part about Thursday Night Live is that you can find so many types of people there," said intern Katie Renkemeyer.
People from all over the community hit the streets of downtown Jefferson City for Thursday Night Live every week. They may all have extremely different backgrounds and stories, but they are all there for one purpose… good friends, delicious food, and some great entertainment. OH, and don't forget the beer! Snodgrass says, "The goal is to create an event that all members of the community can come to and enjoy."
It truly is an event that allows the community to come together. There's no better setting to watch the sunset than in downtown Jefferson City, surrounded by the incredible community we are all a part of.